Ever feel like you are managing information instead of managing patient care? Is your stress level dictated by issues and inefficiencies in your office that are affecting your bottom line? We understand that practicing medicine is what you want to do but not what you are spending most of your time doing.
If you are on this web page, you are more than likely wondering why you are not being paid for the services you provide or where all of the money you have spent on hiring and training your staff is going. If so, you are not alone. We can't solve every issue in a medical practice, but these are two we can.
Practice Management
When you went to Medical School, you probably didn't anticipate the other college majors that are necessary to run a successful Medical Practice; Human Resources, Accounting, Law, and Information Technology. Running a Medical Practice proficiently is more than a full time job. It involves various sub-specialties much like the sub-specialties within the medical profession.
Yet how can just one person be proficient in many areas of specialization? They can't. By outsourcing Medical Practice Management, you spend precious time generating revenue in your area of specialization while entrusting experts in Medical Practice Management to do what they do best.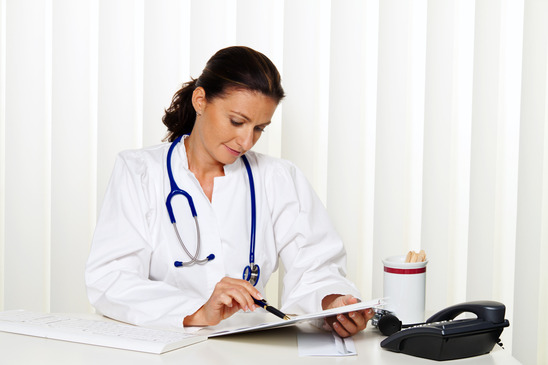 Practice Management Services
PRACTICE SOLUTIONS
Practice Start-Up
Enrollment
Payroll
Bookkeeping
EHR/EMR Selection
Malpractice and Liability Insurance
Employee Benefits
Human Resources/People Management
Information Technology
HIPAA & billing compliance
Staff Development
Training
Consulting
Medical practice management services that are available include, but are not limited to, the following:
GROUP START-UP
Applied Medical Systems has developed alliances with outstanding accountants and attorneys to set up your group to your specifications. They are available to advise you on any of the following:
Business Forms
Buy-Sell Agreements
Employment Contracts
Tax Returns
Retirement Plans
ENROLLMENT
Applied Medical Systems has the capabilities to handle all enrollment with Medicare, Medicaid, Blue Cross Blue Shield and any other governmental or commercial insurance company that your group chooses to participate with.
CONTRACTING
Applied Medical Systems can negotiate your contracts so that you receive optimal reimbursement for your services. Our healthcare consultants also monitor your insurance payments to ensure proper reimbursement is being received based on contracts signed with various insurance companies.
MALPRACTICE/ LIABILITY INSURANCE
Applied Medical Systems can negotiate your malpractice and liability insurance and serve as your point of contact with your broker.
BENEFITS
We have the expertise to "shop" and administer benefits for your group. Benefits usually include, but are not limited to, the following:
Health Insurance
Dental Insurance
Short Term Disability
Long Term Disability
Accidental Death and Dismemberment
Long Term Care
Worker's Compensation
Flexible Benefit Plans
Retirement Plans
HRA/HSA
BOOKKEEPING
Applied Medical Systems provides complete bookkeeping services through a unique online interface. Through our partnership with VirtualOfficeAmerica, we make your reports and transactions available to you anytime, anywhere. Services administered through VirtualOfficeAmerica include the following:
Accounts Payable
Accounts Receivable
Payroll
Benefits Administration
Financial Statement Preparation
Employee HR information delivery and census tracking
Applied Medical Systems can provide all services listed above or a selection of services on a consulting basis.
ELECTRONIC HEALTH RECORDS
You want things as simple as possible and you want them to work. We understand that. We know that you chose your current EHR for a reason and we will do everything necessary to handle your Revenue Cycle in conjunction with your EHR in a manner that is seamless to you.
AMS works with a variety of EHR vendors and will do whatever it takes to interface with your current system. If your EHR can create a file for us to work with (HL7, CSV, etc.) we can make it work. Interfaces can range from simple solutions that output patient demographics to complete bi-directional integrations that keep all billing data in sync between the two systems. No solution is too big or too small for us to make it happen.
If your EHR is also equipped with a Practice Management system and that's how you want AMS to handle your Revenue Cycle, we have experience utilizing many different platforms and can conform our processes to best fit your needs on your platform.
MEDICAL PRACTICE AND START-UP
After months of research, you found the perfect office space. You are ready to sign a lease and start seeing patients. If only it were so simple.
Your "To Do" list:
Register with Secretary of State
Determine corporate structure
Place an ad for front staff, nurse and/or medical assistant
Read resumes, schedule and hold interviews
Apply for a CLIA certificate
Determine what outside lab to use
Apply for malpractice insurance
Apply for a FID and SID
Find a payroll company
Order medical supplies
Determine which insurance companies to contract with
And the list goes on…
Allow a team of experts to lighten this burden so that you only have to make the critical decisions in the startup of your medical practice. Not only does AMS have Human Resource, Administrative, Accounting, Billing and Coding experts on staff, we also have relationships with third party professionals who are on stand by for those times when we don't have all the answers.
INSURANCE ENROLLMENT
Wouldn't it be nice if you could just see patients without concern of which insurance they carried? Most patients will contact you to determine if you participate with their insurance before they will schedule an appointment with you. In order to "participate" with an insurance carrier, you are required to go through an enrollment and contracting process that can be stressful, confusing and time consuming. At a minimum, you should expect a 90 day turnaround to get through the entire process. This means that, except in a few cases, you should not treat patients until you are participating with their insurance carrier.
AMS has a wealth of experience in dealing with Medicare, Medicaid and other major commercial insurance carriers when it comes to the enrollment and contracting process. We know which carriers require CAQH and which carriers have their own required forms or online submission portals. While we can't always speed up the process, we can certainly make sure it's as efficient as possible by making sure every "i" is dotted and every "t" is crossed.
CONSULTING
Today, you see the need for a review of your workflow. Tomorrow, you think it might be worthwhile to have a review of your A/R to make sure that nothing is slipping through the cracks. Six months from now, you need help in recruiting a new employee. Except for treating patients, anything in your practice is fair game for consulting services by experienced professionals in areas of Administration, Workflow, Revenue Cycle, HIPAA, Billing Compliance, Coding, Human Resources…just to name a few.
Let AMS be your "PRN" Consultants. No pressure to ever hire us for more than you want…or need.
Contact us today to schedule a free consultation with our Medical Practice Management specialists.