THE PROBLEM
Your focus as a physician should be to keep patients healthy. If you find yourself worrying more about billing and reimbursements than providing care, it might be time for you to outsource your medical billing.
Do these problems sound familiar?
When you see a patient, you find yourself wondering if their insurance paid you for last month's visit.
You don't know if your staff is even following up on the denials and billing issues that are piling up.
You worry about when your biller will go on vacation or what to do if turnover occurs,
Reimbursements are decreasing, costs are rising, and new compliance regulations are harder to understand and comply with.
You don't know who to call when the OIG comes knocking on your door.
Bottom line: There's more pressure than ever to optimize your billing operation.
THE APPLIED MEDICAL SYSTEMS SOLUTION
Applied Medical Systems eliminates the headache of in-house billing by providing technology-driven medical billing services that can make your practice more efficient, more profitable, and more compliant. But we're more than just a medical billing company. We're an extension of your practice and understand your needs.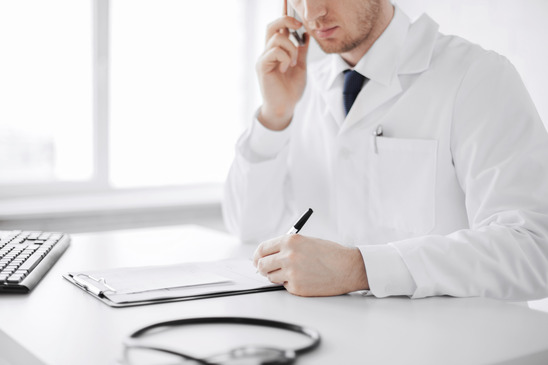 MEDICAL BILLING SERVICES
Full Revenue Cycle Management
Eligibility Verification
Coding Review
Charge Importing or Posting
Claims Submission & Management
Payment & Denial Importing or Posting
Automated Reimbursement Verification
Patient Statements, Payment Plans & Collections
Financial Reporting, Benchmarking & Data Analysis
Credits & Recoupments
Technology
AMS has experience billing out of a number of EHRs and has collaborated with various technology partners to maximize our ability to submit clean claims, collect patient payments online, and reduce (or even eliminate) denials.
Electronic Health Records (EHR) Integrations
Rules-based Practice Management System
98% paperless process
Patient Payment Portal
Cloud-based document imaging and management
Progressive Denial Prevention

Preloaded CCI & LCD edits
Carrier specific rules and edits
Value-Add Services
Client Driven Access & Reporting

Hundreds of unique analyses and "drill-down" functionality
Continual visibility and oversight

Fee Schedule Updates
Provider Credentialing
EFT/ERA Enrollment
Contact Applied Medical Systems
If you're ready to stop stressing over things outside of patient care, then contact Applied Medical Systems and so we can help you get started with outsourcing your medical billing services.