As a physician, you understand that running your medical practice requires lots of time and attention to detail to ensure your patients are being cared for in the best way possible and your business is thriving. You know how to give your patients the best care possible, but when it comes to managing the business of your practice including billing, accounts payable, insurance filing, stocking needed for inventory and supplies, managing personnel, and appointment scheduling; many physicians find themselves in need of assistance to keep everything running smoothly. A trusted and experienced office manager can effectively oversee most of these tasks, but what about the massive amount of labor involved in filing insurance, getting claims paid and collecting co-pays and deductibles? This is where physician billing services comes in and helps your practice to financially prosper.
Insurance and Medicare Impacts Your Practice
Physicians all recognize that issues with insurance claims and copay and deductible collections can create an undesirable impact on their practice. With Medicare and general insurance payments going down, physicians realize the importance of keeping insurance and patient payments coming into the practice in a constant and timely manner while keeping personnel and office expenses down. This is why many physicians are turning to physician billing services.
Fast, Clean Claims Every Time
Physician billing services allow practices to keep personnel costs down (no additional staff needed for filing claims and other billing services) and control office expenses (no added hardware, software, or repeated billing costs). A quality billing service will file all your insurance claims quickly and cleanly without error so that your services can be paid promptly and you, as the physician, can go about the business of caring for your patients without concern about incorrect insurance claims or working complicated insurance denials. Once claims are paid, the billing service will then go about the task of collecting any remaining balances, copays, and deductibles from your patients and fielding patient questions and concerns about insurance payments or lack thereof. With your service handling these issues, your staff is allowed to focus on assisting you in delivering the best in patient care and handling other day to day issues that arise in your practice. Your staff and your phone lines will be free from billing and insurance calls and questions opening them up for scheduling appointments, handling prescription refills and taking care of patients appropriately.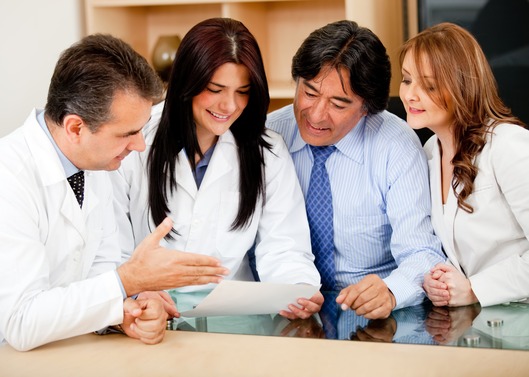 Call on the Professionals at Applied Medical Systems
A quality professional physician billing service, like Applied Medical Systems (AMS), can be a wise choice for your practice regardless of its size. At Applied Medical Systems, we can save you both time and money while keeping payments coming in consistently to your practice. You and your personnel will be left to the important business of patient care while AMS, your new physician billing service, will see that your claims are filed promptly and correctly the first time. To keep your practice growing and your business thriving, take a look into the advantages of Applied Medical Systems and let us expertly manage your medical billing and insurance while you and your staff focus on delivering exceptional patient care.
Contact us today for a free consultation with one of our physician billing specialists.