Does my practice qualify if it is not a startup?
Medical Practice Startup is not just for those in the position to start from scratch. Perhaps your existing practice is not reaching its full potential- operationally, financially or in the delivery of quality care. You can turn your possibilities into success with assistance from medical practice startup and improvement professionals who have helped physicians like you successfully realize their practice start up goals.
Or, perhaps you have a practice set up goal. You see yourself in a thriving practice, both financially and professionally successful, serving the needs of your community one patient at a time.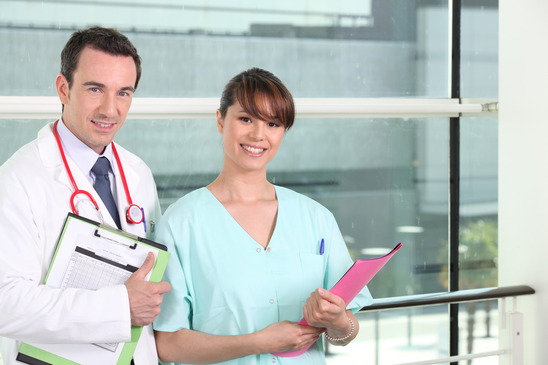 Starting from scratch? We can begin with these medical practice startup solutions:
Location site study

Site management and facilitation

Design and implementation of practice management system

Medical records design and implementation

Patient flow assessment and design

Obtain malpractice coverage

Verify and obtain licensure and certification

Apply for Hospital privileges

Obtain payer identification numbers

Contract negotiations

Recommend and acquire capital equipment for medical and office supplies

Policy and procedure development
Whether your healthcare practice is just getting off the ground, or if it's been up-and-running for years, Applied Medical System's practice startup and practice management services can help you with the business side of medicine, so that you can focus on patient care. AMS' Practice Startup services will set up your new practice proficiently, entirely, on time, within budget, and most crucially, armed with the aptitude to be booming right from day one.
We have a wide range of practice startup and management services. These options can be tailored and adapted for your practice's unique situation, be that starting over, or starting new. At the heart of our practice management services are programs that help you establish and maintain an efficient workflow while maximizing reimbursements and controlling costs.
Applied Medical Systems offers these practice management remedies:
Profitability and overhead management

Productivity, practice capacity and staffing

Accounts receivable management and collections

Contracted payer review

Transcription

Process flow and assessment

Credentialing

Contract negotiations

Policy/procedure development – billing, front office, clinical office, OSHA requirements

HIPAA compliance implementation

Human resource management

Scheduling for optimal reimbursement

Coding and chart analysis
Applied Medical Systems has been caring for the health of practices for more than 30 years by providing billing, coding and practice management solutions to various healthcare specialties across the U.S.; including hospitals, private practices and emergency department physician groups.
By utilizing the latest in technology-driven solutions we produce claims paid with minimal denials, which means expedited cash for your bottom line, literally. As a result we've helped providers and practices across the U.S. to maximize collections, optimize compliance and streamline operations.
Contact us today for a free consultation with one of our billing and coding specialists. Applied Medical Systems was started in 1979 as an emergency medicine billing company in Durham, North Carolina.