What is Medical Credentialing?
Medical Credentialing is a method used to assess the qualifications and practice history of a doctor. This process incorporates an evaluation of a doctor's completed education, training, residency and licenses. Additionally, any certifications issued by a board in the doctor's area of specialty are reviewed. This process is also vital to ensure legitimacy and experience. Applied Medical Systems' staff can help make the task of credentialing physicians more thorough and efficient, allowing you and your staff to get back to fulfilling your own responsibilities.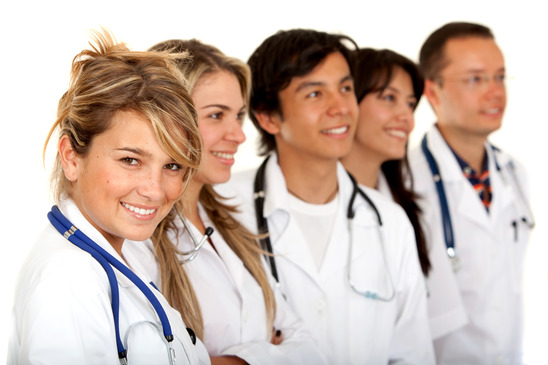 Medical credentialing is a very systematic, in-depth, and time-consuming process. The progression is contingent on the candidate, and the practice's state's laws. Credentialing physicians takes significant time to scrutinize because everything from undergraduate education, medical school, residency, and other qualifications must be confirmed.
Physician credentialing also involves inspecting any liability claims, references, association memberships, and status with the Department of Health and Human Services.
Here is just a sample of what we look for:
Verification of unrestricted state medical license with appropriate licensing agency

Verification of valid, unrestricted DEA certificate and CDS certificate, if required by the state

Board certification status with the American Board of Medical Specialties or the American Osteopathic Association

Verification of education and training

Review of work history

Verification of prior sanctioning activities by regulatory bodies and by CMS

Review of malpractice claims history

Verification of adequate malpractice insurance

Proof of appropriate professional licensing
Progressing through Medical Credentialing Process
Medical Credentialing also includes the process of becoming associated with insurance companies so that you (the medical provider) can accept third-party reimbursement. The medical credentialing progression is one that often gets in the way of successful growth. Moreover, often practices are unable to devote the proper time to credentialing applicants, and frequently lack the staff necessary to ensure thorough screening.
Applied Medical Systems has been assisting medical professionals nationwide with medical credentialing for over twenty-five years. In addition to standard medical credentialing, Applied Medical Systems' staff specializes in oral surgeons, podiatrists, optometrists, audiologists, physical therapists, occupational therapists, speech/language pathologists, certified nurse midwives, certified diabetes educators, and behavioral health practitioners.