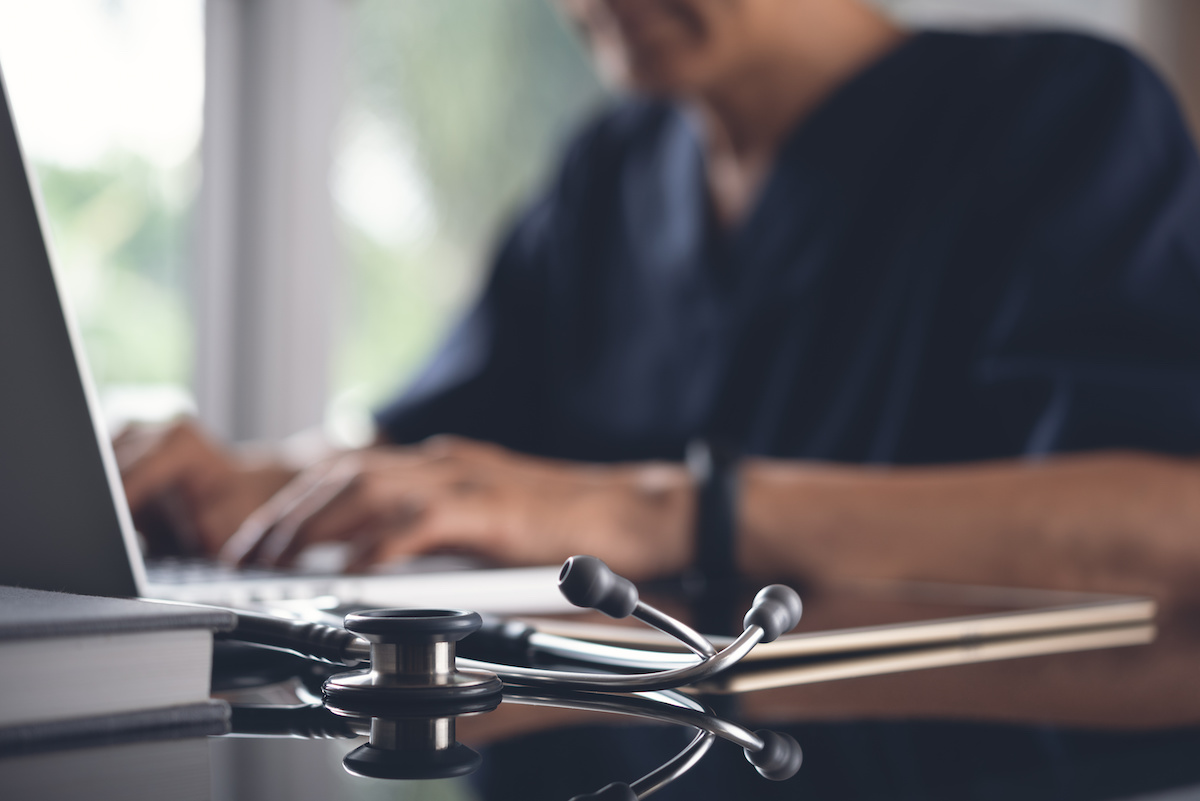 As we continue through the first few months of the year, it is still the perfect time to audit different parts of your practice. The next step on our list of resolutions is reviewing your EHR, ensuring you get the most out of it. An EHR, or electronic health record, is a digital version of a patient's paper chart. It is an all-inclusive resource for a patient's medical history, offering a broader view of their care than the standard chart.
At Applied Medical Systems, we have learned through experience that proper training for your staff on your EHR is vital to your success. Sometimes a little training, review, and clean-up can help you identify something you thought wasn't working for your practice. We provide the advice you need to set your practice and staff up to perform to their full potential.
The Primary Concerns of EHR
Underutilization of the Software
If you are worried about underutilizing the EHR software, there are many ways to get a broader understanding. To start, Google is an excellent resource for finding articles and training videos to understand better what the program does. Message boards and Facebook groups also discuss the ins and outs of different EHR programs. Communicating with peers utilizing the same EHR as your office can also be a valuable support.
One of the best things these resources do is show you EHR shortcuts that save a little time on each patient. These small changes in efficiency lead to time saved, less stress on your staff, and could result in money saved in the long run. This also allows you to find software vendors or a coach who can give objective feedback with a deep understanding of the software and billing. To be successful in the transition, you must be willing to make the suggested changes.
Lack of Consistency
In some offices, the problem comes from a need for more consistency among staff members using the software. It is crucial to ensure that all users use the software the same way. Staff must also feel comfortable sharing and receiving tips if someone has found a better way to do certain things. Regular team training meetings and staying current on everyone's progress with the system can highlight inconsistencies. To keep the workflow constant, you should document all of your procedures for easy reference and training of future team members.
In addition to consistency in working with your EHR, it is also essential to ensure that you always use the latest version of the software. If your software does not update automatically, schedule an update regularly.
Frequently Seen Issues
Inaccurate Patient Demographics
Inaccurate patient demographics can cause many issues, including denials. It is crucial to ensure that demographics are entered correctly and updated at each patient visit. It is also essential to know which demographic fields are required to submit claims, send statements, etc., and to ensure that everyone on your staff is entering them similarly. For example: entering a spouse's name and date of birth if they aren't a patient may seem like a waste of time; however, some insurance companies need that information if the insurance policyholder is the patient's spouse and will deny claims if this information is missing.
Inaccurate Insurance
Alongside demographic issues, sometimes insurance is set up incorrectly. This will lead to denied claims, invalid reports, and a tremendous amount of time on the back end attempting to correct issues. Common issues are multiple instances of the same insurance, incorrect payer IDs, or incorrect mailing addresses. Your office should enter this information consistently and update information at each patient visit.
Communication Issues
Aside from issues with inputting information, front desk staff may not always know how to read the patient's billing ledger, or the current configuration is too difficult to understand. Patient statements may be confusing, leading to frustration when communicating with patients. Most of these issues can be resolved with proper training and keeping all supporting documentation current.
Stale Processes
Even processes that are "working" should be reviewed and updated consistently. The last thing you want to hear is, "We do it this way because it is how we have always done it." Changes to your EHR or office workflow can allow you to review and make your processes more efficient. It is also a great time to review your supporting documentation and ensure everyone is on the same page with how they should do things.
Consider The Software Features
Work smarter, not harder. Contact your EHR vendor occasionally to discuss recent updates or additional services they provide. Many times they can point you to reports that you should be reviewing or possibly show you new features that improve patient engagement.
This is another excellent reason to use information and people around you for advice. Colleagues or a billing service may have suggestions on what add-ons can make a difference for your practice.
Items To Review
Once you are confident that you are utilizing your software to the best of its ability and that your processes are documented and consistently performed, it is an excellent time to start looking through the data already in the EHR to ensure it is up to date. Here are some items to review:
Inactive insurances
Payer lists
Diagnosis and CPT code lists
Payer fee schedules
Denials from the previous year
Patient statement settings
Doing an EHR review could set your practice up for easy success! You likely already have your preferred EHR in place, so a few minor changes could increase productivity and relieve your team's stress. Do you want to evaluate or improve your EHR usage but are still figuring out where to start? Our team at Applied Medical Systems is here to help. Check out our website or give us a call at (919) 477-5152 for more information.