Physicians are constantly looking for a reasonably priced way to reduce the cost of their taxing but critical administrative work. So it has become quite common to employ a medical billing company to handle the cumbersome revenue cycle. So, how can a physician billing service company help to maximize revenue?
Outsourcing to a physician billing service is a certain choice to streamline the billing, and sometimes coding, protocol and to increase the revenue and success of the practice. Many physicians have become much less strained by outsourcing their billing services to expert medical billing companies. These companies provide a wide assortment of services, which include claim submission and transmission, insurance enrollment, insurance verification and authorization, data entry, denial follow up, appeals, and much more.
Healthcare professionals, particularly physicians and surgeons, have gained both in terms of cost and time savings with a professional medical billing company. Such companies are equipped with highly capable staff to provide cost-effective and quality motivated medical billing services.
Key benefits of partnering with an experienced medical billing company:
More focus on patients and their care
Physicians can spend their valuable time providing care to their patients, rather than be overloaded by administrative office work.  Staff will have more time to assist patients at check in and check out.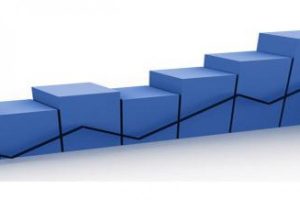 By outsourcing to a physician billing service provider, money can be saved on salaries and benefits, employee training and upkeep of certifications.  Additional savings are recognized from overhead, equipment and technology needs.
Increases the practice's revenue
By shrinking various costs (coupled with timely and accurate claim submission), higher revenue can be guaranteed. A professional medical billing service provider will ensure minimal billing disruption and maximize the timeliness of reimbursement, thus permitting a steady cash flow.
Helps to Reduce the Billing Errors
A qualified billing company will submit the claims precisely and with no delay. At the same time, they will decrease the chances of rejected and denied claims that may occur due to grave billing errors. It is the duty of the company to capitalize on the reimbursement.
Guarantees Billing Compliance
Keeping aware of the ever-changing needs of insurances, billing compliance has become a requirement. Proper procedures must be followed to be in line with the rules and regulations of the state and federal carriers. Only an expert can successfully handle this job and keep liability at a minimum.
If you are a busy physician or practice manager, committed to offering the best quality patient care, all while looking for a successful way to handle your routine office jobs, then it is beneficial to identify and collect on the benefits of outsourcing to a reliable medical billing company.
Applied Medical Systems has been caring for the health of practices for more than 30 years by providing billing, coding and practice management solutions to various healthcare specialties across the U.S.; including hospitals, private practices and emergency department physician groups.
By utilizing the latest in technology-driven solutions we produce claims paid with minimal denials, which means expedited cash for your bottom line, literally. As a result we've helped providers and practices across the U.S. to maximize collections, optimize compliance and streamline operations.
Contact us today for a free consultation with one of our billing and coding specialists. Applied Medical Systems was started in 1979 as an emergency medicine billing company in Durham, North Carolina.