The loss of a key employee, a backlog of old AR, practice growth, expanding or opening a new office locations, current physician billing service problems or a desire to increase cash flow can all lead to a practice needing some extra hands when it comes to their medical billing.
In these types of situations it is critical that the practice is willing to seek help. Trying to get out of these circumstances on your own can be overwhelming. The strongest office managers know there is no shame in asking for a "helping hand" during crunch times.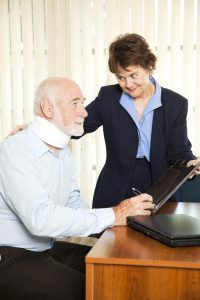 If you are considering help, what should you look for? You want aid that meets the following important standards: · The help can be given quickly, from a company that can not only handle the volume of your business, but can do so in a timely manner. · The team members are true experts in the physician billing services industry and they have access to the most current billing codes and requirements. In other words, don't hire "My mom's sister who does
medical billing
part-time out of her home office." · The "extra hands" cause minimal interruption or risk to your current cash flow and processes. · The help provides vital value beyond the pressing crisis, and gives you the most value for your dollar. True medical billing experts bring a fresh eye and state-of-the-art knowledge about the billing industry. The best way to achieve these objectives is to find an outside company who will start by working on the AR that is over 60 days old, in addition to the current dates of services. By working the old AR, this will show the source of lost cash flow and give relief to a great point of aggravation. Knowing when to seek help, and understanding the type of help you need can turn a potential disaster into a conquest that will please physicians, provide immediate relief for the practice, and set you up for on-going medical billing and collections success.
Applied Medical Systems
has been caring for the health of practices for more than 30 years by providing billing, coding and physician practice management services solutions to various healthcare specialties across the U.S.; including hospitals, private practices and emergency department physician groups. By utilizing the latest in technology-driven solutions we produce claims paid with minimal denials, which means expedited cash for your bottom line, literally. As a result we've helped providers and practices across the U.S. to maximize collections, optimize compliance and streamline operations. Contact us today for a
free consultation
with one of our billing and coding specialists.