Outsourcing medical billing
to the right medical billing company is essential in ensuring you both share the same goals and are motivated to maximize revenues. Almost all medical billing companies are paid a percentage of what they collect, meaning they get paid when you do. It also means the more they collect for your practice, the more they are paid. Internal medical billers, on the other hand, are frequently hourly employees. Their pay is not usually based on the amount they collect, rather on presence and consistency. This variation in incentives can be the difference in your collections, and ultimately missed opportunities and less money collected.
Internal medical billers may not achieve the results you expect
This issue is not often recognized or valued by many providers. Providers often think that their staff's loyalty and devotion will result in the collections needed, when this is not always the case. Correct use of a billing system requires a significant obligation in time and training, a commitment that hourly employees often do not make. Physicians are working harder for less as costs rise and reimbursements fall. This is intensified by not recognizing that your current medical billing solution does not have the proper alignment of incentives to prevent disasters from occurring.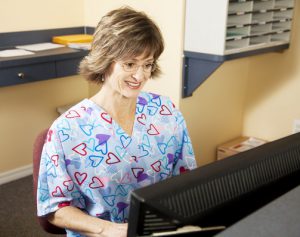 Selecting an experienced
medical billing service
that provides total transparency into their process and has motivations that are fully allied with those of the practice is the most dependable path to exceptional medical billing and financial superiority. Applied Medical Systems has been caring for the health of practices for more than 30 years by providing billing, coding and practice management solutions to various healthcare specialties across the U.S.; including hospitals, private practices and emergency department physician groups. By utilizing the latest in technology-driven solutions we produce claims paid with minimal denials, which means expedited cash for your bottom line, literally. As a result we've helped providers and practices across the U.S. to maximize collections, optimize compliance and streamline operations. Contact us today for a
free consultation
with one of our billing and coding specialists.