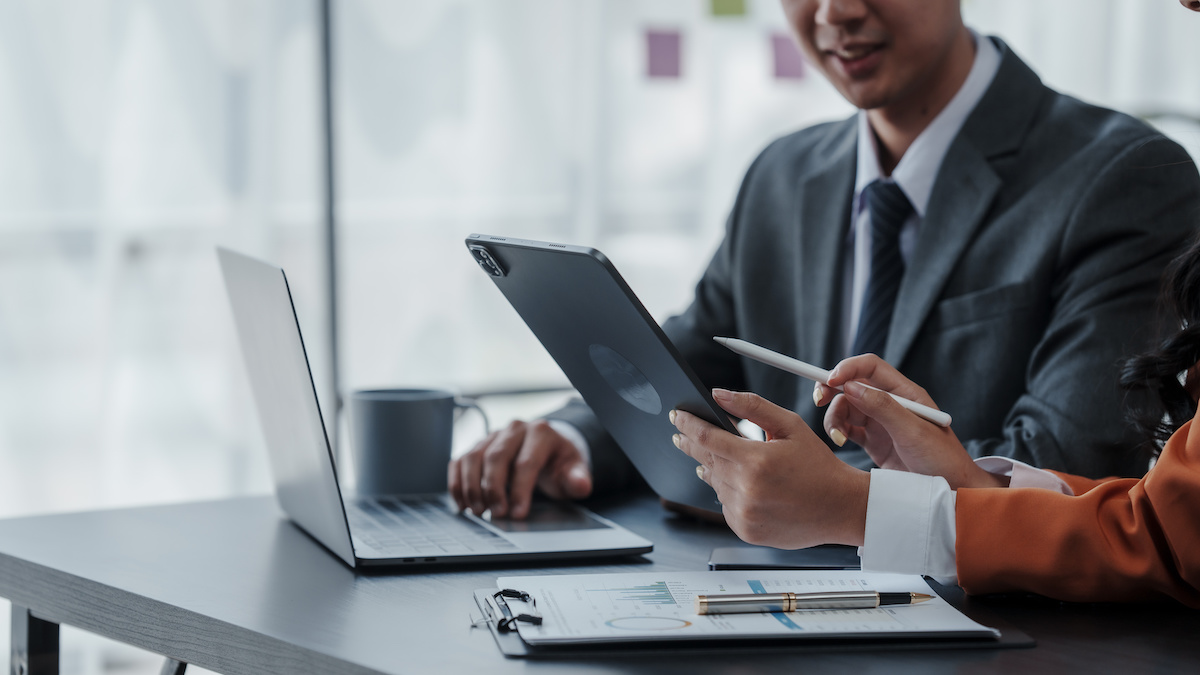 Signing up with a new company for medical billing and coding can seem intimidating. However, when you understand the process before it starts, you can feel confident going into it. At Applied Medical Systems, we have an in-depth implementation process to give our clients understanding and peace of mind.
For you to see the behind-the-scenes of the implementation process before ever signing on, we have sat down with our Operations Manager, Dan Johnson, and Revenue Cycle Strategist, Anna Bloch. Here, you'll find the answers to implementation questions you have already had! 
The Implementation Process At AMS
AMS utilizes an 8-step process, and we took the time to highlight the following steps. Bringing on new services for your company can be daunting, but with AMS, it doesn't have to be. In many cases, going through our implementation process is the first time a client has put all their information into one place. This allows you to dial in your processes before making changes.
What Does The New Client Questionnaire Entail? And Does It Change Per Client?
The client's specialty impacts the questions we ask, but for the most part, the themes are the same. Much of this step in the process has to do with credentials and data transfer. The credentials include, what's your tax ID; what's your NPI; what's your DEA information, and what's your CLIA information? All those numbers that we need to tell the insurance companies who you are when we create your claims for you. So, that's the first part of a new client questionnaire. 
The second part is regarding the connection to software websites and credentials. So, how do we connect to your system? Or, how do you get information imported into our system, depending on whether we're working on our own or in someone else's? It comes down to how we facilitate that information transfer from the provider to us and then from us to the payers.
We ask for website information from all the different payers. So, we keep things as electronic as possible to avoid paper, such as paper checks or charts.
The questionnaire sets the tone for how the implementation process will go. We try to start that process as soon as possible because clients think that is the big step once they decide to switch to a billing company, right? However, that is just the tip of the iceberg. The first week of the relationship is so important. That is when we establish a quality connection with our counterpart.
Who On The AMS Team Is Involved In Implementation?
We assemble an implementation team based on the client's needs. So if it's a heavy data transfer client, our data person or EDI enrollments person will be involved. If it is a new EHR or a new state for us, it will need a lot of new guidelines written. This also applies to a system we haven't been in before. Our technical writers will be involved with those. Then, the account manager will be the front-and-center liaison once the implementation is over. They make sure that it continues to work like clockwork once everything's in place.
We learned that there are many exceptions because every practice differs. You cannot plug and play even if it's on the same system, in the same state, with the same payers in the same specialty. You cannot switch a representative without training them on the client's needs.
Where Do The Baseline Numbers Come From?
Since everybody is in different systems, the reporting varies. We are always trying to figure out profitability and compliance. So, are you getting paid the optimum amount for the work that you're doing? This is not the maximum amount but the optimum amount. The end goal is optimum profitability.
The clients generally don't know what these numbers are. They know there's a problem, but they don't usually have a good pulse on how things are going. It is a way for us to show them those initial numbers. It is also how we can show our work six months from now. This provides an in-depth understanding of our work's impact on the client's overall numbers. It allows us to compare initial baseline numbers with what they look at months into our services.
How Does Front Desk Training Occur?
Front desk training is about communication. We find out what the front desk knows and what their workflow is. We can't do things remotely, such as making copies of insurance cards. We rely heavily on the front desk; they are the unsung heroes of the revenue cycle. 
If the information is incorrect, then everything stops. We spend much energy learning what they know, adapting to their methods, and helping them achieve the most efficient and accurate workflow.
Work With Applied Medical Systems
We're here to answer your questions about the implementation process! If you are considering signing on with Applied Medical Systems, this may be the last sign you need. Are you interested in learning more? Our team can provide you with further resources and information to decide. Check out our website for more information.