Our practice management consultants have experience in all areas of medical practice management and can help your practice see greater efficiency and revenue.

Michelle L. Durner, President
Michelle earned Bachelor of Science degrees in Accounting and Finance from the University of North Carolina, Charlotte. Ms. Durner has worked in the healthcare industry and directly managed AMS's Full Practice Management consultant services for physicians since 1999. Ms. Durner is experienced in all realms of financial analysis for the healthcare industry and provides efficiency analysis to clients based on month end reports and data mining, as provided, and prepared by, AMS. Ms. Durner serves on AMS' compliance committee. Ms. Durner is also the Chief Financial Officer of AMS's sister company Fast Chart, Inc., which provides innovative, accurate and affordable outsourced clinical documentation and technology solutions for hospitals, clinics and physician practices.

Dan Johnson, Operations Manager
Dan earned a Bachelor of Science in Economics at Auburn University. Mr. Johnson's past experience includes telecommunications and information systems. Since joining the Applied Medical Services team in 1999, Mr. Johnson has streamlined all data processing functions and has been instrumental in moving AMS towards a technologically advanced and paperless environment. He is currently in charge of operations and process improvement within our practice management consultants team.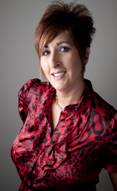 Rachel Mitchell, CPCHI, Director of Client Development and Relations, Compliance Officer
Rachel joined the Applied Medical Services team in 2000 and has over 20 years experience in medical coding, billing, and consulting. Her primary function with AMS is managing our client base. Ms. Mitchell has been a Certified Professional Coder since 1993 and a Certified Coding Instructor since 2004. The strongest areas of her multi-specialty background include: orthopedics, general surgery, dermatology, internal, plastics and emergency medicine. Ms. Mitchell's other background experience includes writing company compliance plans, HIPAA policy manuals and technical procedure manuals.

Kelley Carter, Human Resources Manager
Kelley has been a member of the Applied Medical Services team since 2003. Over the course of her career, Ms. Carter has worked with organizations ranging from start-ups to international, multi-site corporations. Regardless of the size or complexity of the organization, Kelley recognizes that people are always its most valuable asset. She continually works to foster an environment and culture conducive for learning and skill growth. In addition to managing AMS' day-to-day human resources and administrative operations, Ms. Carter also provides services to clients in conjunction with our Full-Practice Management as one of our practice management consultants.
For more information about our practice management consultants and other staff, contact us at our Durham, NC location. Learn more about our partners by clicking on the link below.