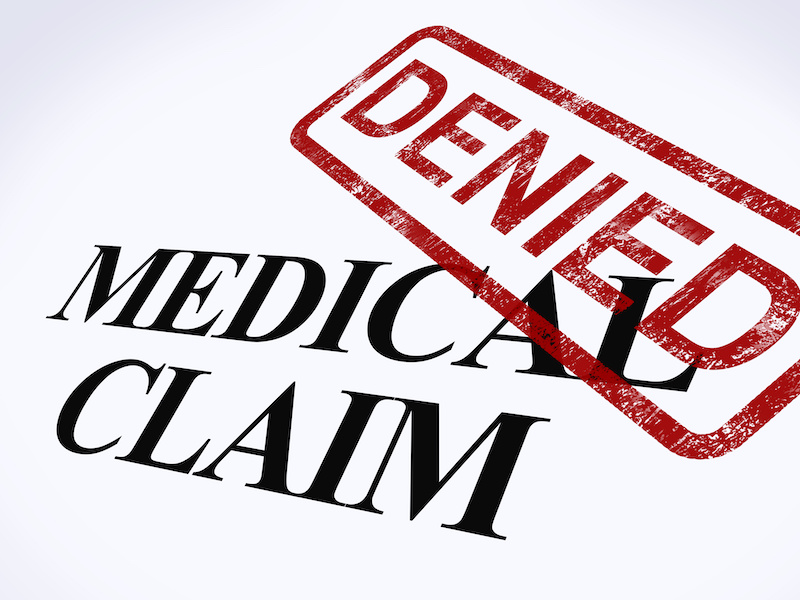 Your practice does not get paid until claims are billed, so naturally, the coding and billing process is essential to effective practice management. While insurance providers usually get a bad wrap for denied claims, in reality, physician practices and healthcare organizations should share in the responsibility. You can improve your claim reimbursement rate by implementing these five simple tips:
Verify Coverage:

It is critically important for your administrative staff to verify insurance benefits as soon as possible. Doing so prior to services being rendered can help catch if a patient's coverage has lapsed or been terminated. If coverage is no longer active, you can request updated insurance information or require the patient to self-pay. Waiting until you file a claim to verify coverage may result in denied claims due to lack of coverage.

Request Pre-Authorization:

Many non-emergency related medical services require prior authorization by the insurance provider, especially for expensive diagnostic services like an ultrasound or MRI, or surgical procedures and inpatient admissions. Failure to obtain pre-authorization will likely result in a denied claim.

Check Your Spelling:

Double check your spelling and then check it again. Some of the most common reasons for denied claims is due to incorrect patient identifier information. This includes the patient's (or insurance subscriber's) name, date of birth, group number or policy number.

Use the Correct Code:

This seems like a no-brainer, but it's easier said than done. Your claim could be denied for using an outdated codebook or if your coder or biller enters the wrong code. Whether using CPT (Current Procedural Terminology), ICD-10 (International Classification of Diseases) or HCPCS (Healthcare Common Procedure Coding Systems), it's important to use the most up-to-date code set. Failing to do so will result in an increase of denied claims, and ultimately loss of revenue.

File on Time:

Each insurance carrier has its own filing deadlines typically ranging from 90 days up to one year after the date of service. Failure to file a claim by the deadline specified in the provider agreement will increase your rate of denied claims.
If these tips sound time consuming, that's because they are. In fact, administrative staff members in the healthcare industry spend roughly 44 weeks per year on insurance claims--time which could better be spent improving patient experience and satisfaction.
With more than 30 years of experience serving healthcare practices, let Applied Medical Systems help you improve your claims reimbursement rate with our medical coding and billing
solutions
. Request a
free quote
today.