Medical practices are often faced with the question of whether outsourcing
medical billing services
makes sense. Outsourcing medical billing offers many benefits that are not usually seen when medical organizations decide to keep their medical billing services in-house. Here at Applied Medical Systems, we work with a wide variety of medical facilities that use our medical billing solutions to reap the benefits of the following: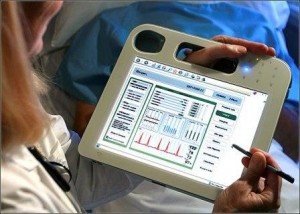 Billing Consistency
Applied Medical Systems will submit claims to insurance companies on a regular basis. We are obligated to follow up on any claims that are either denied or unpaid. Medical organizations do not have to worry about claims not being sent out in a timely manner because of a medical billing professional's sudden departure or illness.
A Reduction in Billing Errors
Our experienced, highly-trained medical billers have the skills and knowledge necessary to ensure that a medical practice's claims are sent with little to no billing errors. A reduction in billing errors can reduce the amount of denied and rejected claims received and help maximize reimbursements on future claims.
Money Savings
By opting for medical billing solutions from Applied Medical Systems, a medical organization can save thousands of dollars in salaries and benefits, purchasing and maintaining billing software and equipment, furniture, and office supplies. Our medical billing services are far less costly than what a medical practice would typically pay for an in-house medical billing department. While any medical facility can benefit from billing consistency, a reduction in billing errors, and saving money, hands-on doctors may be skeptical of losing control of medical billing services. It's important to understand that outsourcing medical billing services does not mean a doctor is no longer involved with any part of the process. At Applied Medical Systems, doctors play a vital role in ensuring success with our medical billing solutions. Doctors will be able to check the status of the claims through a special system that can give them insight on the work that is being done. They can access the quality and effectiveness of the medical billing services and communicate with us on a regular basis to discuss any questions, concerns, or suggestions.
Contact Applied Medical Systems Today
If you're a doctor who would like to spend your precious time on patient care rather than managing a team of in-house medical billers, contact Applied Medical Systems today. We look forward to optimizing your profits while still giving you the control you deserve.