Patients are complaining about doctors who hardly have enough time to talk to them; but physicians have a reason to complain too. They feel that the odds are against them, and would give an arm and a leg to avoid administrative and financial hassles. Physicians' undergraduate degrees are most likely in biology, not business. Medical schools teach all about the human body and how to provide optimal care to the individual needing it. Yet many are taught little about the business side of medicine, and its enormous impact and influence. The 2011 Survey of Final-Year Medical Residents found that only nine percent of residents said they're prepared for the business side of medicine, and 56 percent of residents said they did not receive any formal instruction on contracts, compensation arrangements and reimbursement models during medical training.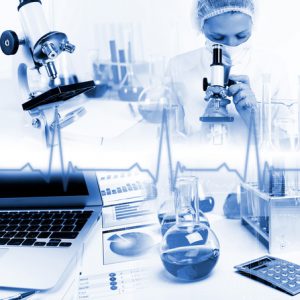 "Research has found that fewer than half of graduating medical students in the U.S. receives adequate training to understand healthcare system strategic approach and the economics of practicing medicine." (kevinmd.com) Identifying the strengths and weaknesses of your practice is the first step to mastering the business side of medicine. The second step: letting professionals step in and help. Finding and trusting someone to handle
medical practice management
is just the way to do that.
Some ways Applied Medical Systems can aid in your medical practice management are:
Practice Start-Up:
AMS has developed alliances with outstanding accountants and attorneys to set up your group to your specifications. They are available to advise your business forms, buy-sell agreements, employment contracts, tax returns, and retirement plans.
Enrollment:
AMS has the capabilities to handle all enrollment with Medicare, Medicaid, Blue Cross Blue Shield and any other governmental or commercial insurance company that your group chooses to participate with.
Payroll
Bookkeeping:
We provide complete bookkeeping services through a unique online interface. Through our partnership with VirtualOfficeAmerica, we make your reports and transactions available to you anytime, anywhere. Services administered through VirtualOfficeAmerica include accounts payable, accounts recievable, payroll, benefits administration, and financial statement preparation.
EHR/EMR Selection:
AMS works with a variety of EHR vendors and will do whatever it takes to interface with your current system. If your EHR can create a file for us to work with (HL7, CSV, etc.) we can make it work. Interfaces can range from simple solutions that output patient demographics to complete bi-directional integrations that keep all billing data in sync between the two systems. No solution is too big, or too small, for us to make happen.
Malpractice and Liability Insurance:
Applied Medical Systems can negotiate your malpractice and liability insurance and be your contact to your broker.
Employee Benefits:
We have the expertise to "shop" and administer benefits for your group. Benefits usually include, but are not limited to: Health Insurance, Dental Insurance, Short Term Disability, Long Term Disability, Accidental Death and Dismemberment, Long Term Care, Worker's Compensation, Flexible Benefit Plans, Retirement Plans, and HRA/HAS.
Human Resources/People Management
Information Technology
HIPAA & billing compliance
Staff Development
Workflow & efficiency assessment
Training
Contracting:
AMS can negotiate your contracts so that you receive optimal reimbursement for your services. Our healthcare consultants also monitor your insurance payments to ensure proper reimbursement is being received based on contracts signed with various insurance companies.
Freeing yourself of these concerns means more time to care for your patients.
Isn't that what led you to medicine in the first place? Applied Medical Systems has been caring for the health of practices for more than 30 years by providing billing, coding and practice management solutions to various healthcare specialties across the U.S.; including hospitals, private practices and emergency department physician groups. AMS isn't your typical medical billing and coding company. We offer unique practice management solutions to make your business run as smoothly as possible.
Contact us
today for a free consultation with one of our billing and coding specialists.