The Affordable Care Act, Medicaid Expansion, ICD-10, now more than ever, it's so important to fully understand the changes happening within the industry. Are you and your staff currently training on the transition to ICD-10? Do you know how your current EHR, clearinghouse and practice management system are preparing for ICD-10? While ICD-10 and ACA are the big news today, there is always something else waiting in the wings. Have you dealt with a RAC audit yet? Are you actively monitoring the CMS-approved audit issues to see if you might be impacted? All of these things fall within our standard services to you.
ABOUT THE CODING PROCESS
Coders hold Certified Professional Coder (CPC) certification through the American Academy of Professional Coders (AAPC). Coders are also encouraged to obtain additional coding certifications. Auditors hold the Certified Professional Medical Auditor (CPMA) certification and Instructors hold the Certified Professional Coding Instructor (CPCI) certification. Other coders hold specialty-specific certifications such as the Emergency Medicine Specific Accreditation (CEDC) offered through the AAPC.
Applied Medical Systems Coders provide continuous feedback of documentation deficiencies and down codes, and their financial impact to the Client.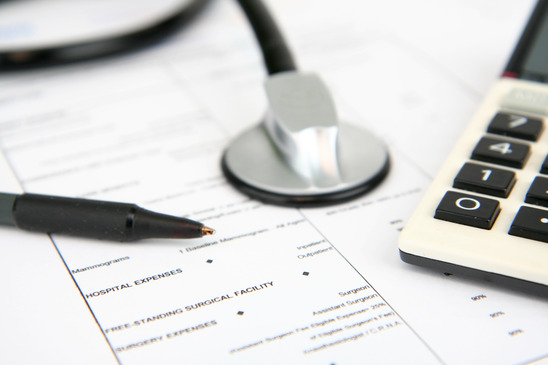 AMS will query providers for additional information, as allowed by industry guidelines, when documentation is incomplete for coding purposes.
Coders utilize CCI edits as well as an industry-leading encoder to assist in the coding process.
Coders assign appropriate CPT, ICD-9, HCPCS codes and PQRS measures which will result in optimal reimbursement for the documented encounter.
The coding process is proven, consistent and accurate. Our specialists simply code upon actual documentation, not preconceived value.
To ensure that we exceed your expectations:
Billing Solution Specialists and Coders remain in constant contact during the claims process to ensure that claims are processed and paid appropriately.
ICD-9, CPT and HCPCS coding is proven to be consistent based on CMS guidelines through adherence to a third-party compliance program.
Medical reviews are conducted customarily when a dispute with a carrier arises.
We conduct chart auditing services to maximize reimbursement.
We train physicians and ancillary staff for documentation of services.
We conduct random coding audits that ensure proper procedures.
We data mine consistently to compare client codes against peers on a state and national level.
ABOUT THE BILLING PROCESS SCHEDULER
AMS offers scheduling software for client use. Custom templates are written based upon your scheduling needs and all scheduling data is stored directly in our practice management system..
DEMOGRAPHIC / CHARGE ENTRY
Whatever your needs, several different options for receipt of demographic and charge information are:
HL7 interface from client EMR
Access client EMR to acquire necessary information
Submission of information through secure document management system
CLAIM SUBMISSION
Submission of statements and claims to patients, insurers, third-party payers and guarantors happens through our robust HPlusPro practice management system in the Client's name and on the Client's behalf for physician services. All electronic claims are submitted and checked for errors by our clearinghouse, RealMed. Paper claims are our last resort!
HPlusPro offers built-in edits for standard demographic information, i.e. length of HICN numbers for Medicare beneficiaries. Add RealMed, the leader in revenue cycle management for multi-payer eligibility verification and real-time claims adjudication, and AMS averages clean claims more than 95% of the time.
PAYMENTS & ADJUSTMENTS
Prepare deposit daily and deposit into Client's bank account (dependent upon Client).
Paper items received are immediately scanned into our document management system (eBridge). Electronically received items are directly imported into eBridge.
Scanned images of the EOB and/or patient payments are "linked" to the specific payment line in the practice management system for easy access when a Billing Solutions Specialist is assisting patients.
Post payments and contractual adjustments to patient accounts. When available through the carrier, AMS takes full advantage of HIPAA mandates by importing electronic remits via ANSI 835 files.
Client-specific patient portal for credit card or ACH payments and payment plans through ClearGage, a PCI and HIPAA compliant web-based software application designed to facilitate the collections of the patient's portion of their health care bill.
Management of prompt pay discounts, per Client request.
Enroll Client for ANSI 835 and Electronic Funds Transfer (EFT) with carriers, when available.
Ensure proper payment as contracted with insurance carriers (if contracts are supplied by Client) through HPlusPro system-generated exception reports.
Follow up on denials in a timely manner via HPlusPro's extensive "denial" queue.
Insurance follow up when carrier response is not received in a timely manner via HPlusPro's extensive "overdue" queue.
DENIAL MANAGEMENT
Through a technology-driven "rules-based" system, denials are minimized on the front end. A database of specific carrier rules has been written and is actively managed such that our Billing Solutions Specialists can catch, and correct, a potential denial before it ever leaves our system.
Back end denials are worked within a paperless queue, by denial type and by carrier, to allow for easy identification of trends. AMS can define automatic handling of denials and adjustments based upon the denial code. Ex. N391 Missing Emergency Department Records – automatically drops to a specific Billing Solutions Specialist's queue for printing of records and the claim is then refiled.
Data mining is the last important step in denial management. Data is trended and analyzed to look for inaccuracies or inconsistencies for follow-up and corrective measures.
CUSTOMER SERVICE
By servicing providers for more than 30 years, we can talk the talk and walk the walk! Our Billing Solutions Specialists have explained to countless patients how deductibles, co-pays and co-insurance works. No one does it with more finesse than we do, and this part of the process has never been more important than it is now. With insurance exchanges right around the corner, patients will be confused and looking for answers. We can help!!
Maintain a professional, ongoing association with all insurance carriers.
Provide professional, experienced Billing Solution Specialists to handle all inquiries from patients, carriers and Client.
Establish 800 number patient inquiry telephone line(s) for responding to inquiries.
Handle written inquiries pertaining to accounts and statements.
Medical reviews and appeals to insurance carrier when claim is denied in error.
Produce monthly credit balance reports for Client to approve for reimbursement to patients. Client may handle credits directly, if they so choose.
Electronic bad debt file submitted to collection agency of Client's choice.
Research returned mail for correct addresses.
Rebuttal of RAC requests for recoupments.
Adhere to all aspects of HIPAA privacy and security standards.
MONTHLY REPORTS
Over 50 reports are available to keep the client completely informed of charges, collections, physician performance and contractual write-offs including, but not limited to:
Procedure analysis by physician and group
Collections by financial class
Physician Efficiency based upon hours worked
Charges, revenue and adjustments by financial mix
Average Charge, Number of Patients, Total Charges
Frequency of Procedure Codes
Accounts Receivable Aging
If you are looking for more information about our billing and coding process, contact us at our Durham, NC office location.