MEDICAL BILLING AND CODING SERVICES ELIMINATE STAFFING COSTS AND ISSUES
Change is the one constant in this world. Do you ever remember a time of greater change in health care? There is a lot going on and a lot to keep up with. However, there are many billing and coding benefits that allow you to stay on top of everything.
Telehealth, demographics, preauthorization, copay, deductible, dependent, co-insurance, guarantor, eligibility, medical necessity, big data, PCI, MIC, CCHIT, Cloud vs. Closet, eRx, HDHP, HBE, HIX, non-covered, medical vs. routine, clearinghouse, insurance exchange, e-prescribe, claim scrubbing, template, referring provider, treating provider, chart, documentation, coding, tests, trading partner, enrollment, clean claim, adjudication, transcription, ANSI, 4010, 5010, ERA, EOB, 835, 837, compliance, kickback, remit, statements, HIPAA, compliance, CPT, ICD9, ICD10, HCPCS, HITECH, meaningful use, carrier, EMR, EHR, RAC, CMS, ZPIC, PQRS, HRA, HSA, CERT, denial, audit, stage one, transparency, claim status, refile, managed care, contractual write off, allowable, ACO, 270, 271, CMS-1500.
It's a whole different language.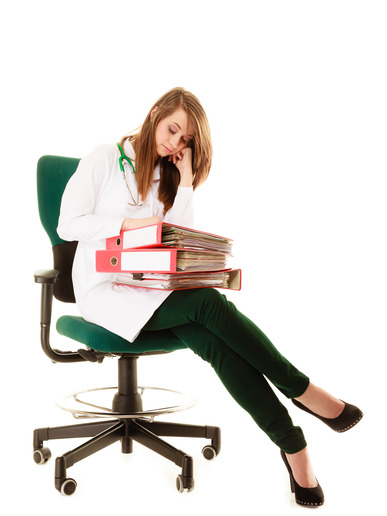 Applied Medical Systems exists to speak this language so that you can focus on your patients and their well being. We take care of these tedious administrative tasks and even more, freeing you and your staff to handle the critical patient-care tasks.
Consider us your partner in administration, compliance, coding, billing and practice management. How many additional staff members would you need to handle all of these areas proficiently? What level of knowledge do you personally need to effectively manage these functions? How much can revenue be increased by your spending less time on administrative tasks and more time with patients? It's time to find out.
BILLING, CODING AND PRACTICE MANAGEMENT SERVICES MITIGATE YOUR RISK
Similar to clinical risk, there is risk associated with the administrative functions of a practice. As a provider, you are required to retain licensing, complete CME, put quality controls into place and purchase malpractice insurance in order to mitigate your clinical risk. As an administrator, you are required to code compliantly, bill in a timely manner, and secure all patient data and transactions. Mitigating risk is essential to the livelihood of your practice, whether the risk relates to your patients, your providers, or your business administration.
When utilizing Applied Medical Systems, we mitigate your administrative risk through the use of AAPC certified coders, auditors and instructors, billing professionals, HIPAA compliance adherence, billing compliance adherence, checks and balances and ongoing training of industry changes. Additionally, our processes are highly automated and 98% paperless to minimize or eliminate instances of human error.
Billing, coding and practice management functions can't be broken into silos within a medical practice. Each of these individual functions have their own inherent risks which impact all of the other areas of a medical practice. Because we are also proficient in Practice Management Services, we see the big picture.
BILLING AND CODING COMPANIES CAN PROVIDE UNEXPECTED BENEFITS
How confident are you that your practice is as profitable as possible?
Are you overstaffed? Do you have a denial management program in place? Are you able to see what percent of claims are paid on the initial filing? Do you know which denials are hurting your practice the most? Have you had a documentation audit recently to determine if you are maximizing your levels of service? Are you reading your daily, weekly and monthly transmittal's from carriers to stay current on changes? Is your current process such that patient eligibility is being checked every time a patient presents for an appointment? Are you paying costly server or IT infrastructure expenses?
Do you really want to be the one overseeing these functions on a daily basis? All of these functions take a specific skill set and a lot of time, and any time a provider is not seeing patients, revenue is being compromised.
Applied Medical Systems partners with you to maximize your profitability. It is a true partnership between us. Your staff is providing the patient demographic information. You provide the coding and/or patient documentation. If requested, we provide the appropriate CPT and ICD-10 codes. We then turn all of that information into a billable clean claim, dependent upon the carrier rules. Our system is pre-populated with rules that minimize denials, speed up cash flow and maximize profits. On the back end, when a denial does come in, we have paperless work queues for our staff to work by carrier or by denial code. Ultimately, our goal is denial management such that we are training providers, registration staff, writing rules, etc. to minimize or eliminate denials altogether.
Could you do these things in your office? You could, but at what expense? Do you have the know how, the experience? How many staff members would you have to hire and manage? How much money will you ultimately lose in the long run by not seeing patients?
Applied Medical Services also provides a range of strategic consulting services to help our clients improve operations, from full Medical Practice Management to professional consultations and auditing for compliant documentation and coding. We're much more than just a billing and coding company. For more information about our medical billing and coding services and the benefits they provide, contact us at our Durham, NC office.