Applied Medical Systems is considered among the top medical coding companies, saving its clients time and money by reducing the revenue cycle and providing more accurate medical coding solutions for your practice
Get a quote for your practice today »
Are you overwhelmed by the amount of work that goes into running your practice? You're not the only one.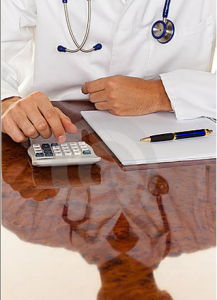 There is so much to do for today's practicing physician, and more and more of it is becoming administrative versus clinical. Time has to be dedicated to instituting, upgrading and perfecting electronic billing processes; keeping abreast of all the medical coding, billing and compliance requirements; billing and collecting enough to stay profitable, but not so much as to incur an audit by the federal government; and finding ways to stay compliant with HIPAA privacy and security standards without completely disrupting your office and redesigning most of your processes.
These factors, especially federal and state regulations, have greatly increased the need for experienced and certified coding and billing professionals. Private practices, clinics, emergency department physician groups, and hospitals simply cannot afford coding mistakes, yet most do not have the time or staff to properly and accurately bill patients properly, in turn creating a demand for outsourced medical billing and coding firms.
AMS is a medical billing and medical coding company that you can trust.
"Their services have only improved over the years, and represent a great reason for the success of our practice."

Dr. Edward LaMay,
Durham Emergency Physicians
For more than 30 years, Applied Medical Systems has been a leader among medical and coding companies, specializing in physician billing and medical coding services. We are not only knowledgeable about the business challenges that your practice faces, but we also understand the issues that you are dealing with, day in and day out.
We are medical coding and billing experts, and for the past quarter-century, countless Applied Medical Systems clients – from private practices, to clinics, to emergency department physician groups to hospitals – have all been able to profit from our experience.
Let us help you grow your practice. Request a consultation below.
If you're thinking about working with a medical billing and coding company, we hope you'll give Applied Medical Systems the opportunity to speak with you about your needs. There's no hassle, no obligation. Just fill out the form below and one of our medical billing and coding specialists will get in touch as soon as possible.