Physician Practice Management
Applied Medical Services offers Physician Practice Management by our professional healthcare consultants to help maximize reimbursement and effectively operate your physician practice.
Using our reliable partnership with Virtual Office America, we will completely manage the financial health of your physician practice. Our physician practice management process is streamlined and will help your practice make sure that financial tasks do not slip through the cracks.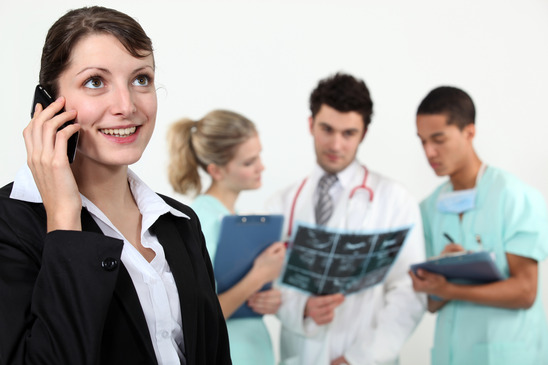 Bill Paying, Deposits, and Accounting Process
Your bills and invoices are sent to our processing center in Durham, North Carolina. We will automatically change the billing addresses on your bills for you.
Your bills are then scanned into your online site, where you may login anytime to see the actual bill images or other details. You may log into your site and see the invoices we're paying for you. In either case, you can always see your bills, including paid bills.
We will make your deposits for you, but you can still write checks and make payments and deposits on your own account. You can enter this information quickly and securely on your online site, so that we can keep your records updated.
We take the information from the bills, patient billings and deposits and enter this information into your accounting system. Your checkbook registers are updated each day, so you always know your cash position. Also, we will prepare your monthly financial statements.
All reports are available to you online, and you can see them anytime you wish.
Client Process Control
You can also authorize additional users to login in and see your reports or do certain functions. You can control what the additional users may view and do. Applied Medical Systems can cover your practice management needs. For more information on our practice management process and other services we provide, contact us at our Durham, NC office.